Visibility Marketing USA is celebrating the launch of their new Video Marketing Service. New clients receive a FREE optimized Video. For further information visit https://visibilityxpert.com.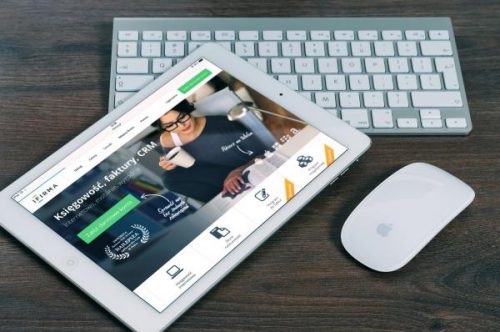 Montague Township, United States - March 14, 2018 /PressCable/ —
In a slightly different approach to launching its new Video Marketing Service, Visibility Marketing USA, a Web Marketing Company in Sussex County, New Jersey will create and rank a FREE video for any new clients until April 15th. Where most businesses charge for everything Visibility Marketing USA shows their appreciation by going above and beyond the traditional SEO-Client relationship. Most competitors will charge $500 or more for this service. Visibility Marketing USA believes once businesses see the power of video in their marketing efforts they will use it more often. This is an exciting opportunity to take advantage of what video offers businesses in terms of exposure and a great way for Visibility Marketing USA to introduce the start of its new Video Marketing Service.
Jeff Klein, Owner at Visibility Marketing USA, says: "We strive to make our clients happy. This is an exciting opportunity to take advantage of what video offers businesses in terms of exposure. With the launch of our new Video Creation Service, we can create video commercials, infomercials, and testimonials for businesses that really promote the core of their services. We decided to offer this to create exposure for our new clients as well as thanking them for coming on board. It is really worthwhile and we're hoping it gets business owners thinking of new creative ways to market their business. It should go great unless it goes against the YouTube terms of service but we don't handle those types of clients anyway!"
Visibility Marketing USA has always made a point of standing out when compared to other Web Marketing companies in the Sussex County New Jersey area. This launch celebration is just one of the many ways it does so.
This is a great chance for Sussex County New Jersey business owners to get unique exposure in a local market on the World's second largest search engine, YouTube. and also be introduced to Visibility Marketing USA.
Visibility Marketing USA has been serving the Sussex County New Jersey area since 2015 and Customers recognize them as a no-nonsense marketing firm that gets results. Visibility Marketing USA is known for getting small businesses the exposure they need to compete with larger companies and operations. Jeff Klein states: "While Visibility Marketing USA may not be the only business with this kind of offering, local businesses are choosing Visibility Marketing USA because we are honest, we know what works, and we get them results in their marketing. We can compete with the big guys because we take the time to know our businesses, what makes them special and devise ways to pull market share away from larger companies with bigger budgets.
When asked about the new Video Marketing Service service, Jeff Klein said: "We believe it will succeed because Google loves Google so videos are a great way via YouTube (owned by Google) to get information out there that will give great in-depth exposure to our clients. If a picture says a thousand imagine how many words are in video marketing production".
Further information about Visibility Marketing USA and the new Video Marketing Service service can be discovered at https://visibilityxpert.com or call them toll free at 1-855-50-XPERT
Contact Info:
Name: Jeff Klein
Email: jklein@visibilityxpert.com
Organization: Visibility Marketing USA
Address: 432 U.S. 206 Suite C, Montague Township, New Jersey 07827, United States
Phone: +1-855-509-7378
For more information, please visit https://visibilityxpert.com
Source: PressCable
Release ID: 313652